Learning Transcendental Meditation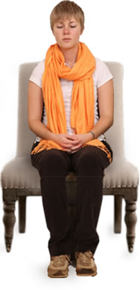 The Transcendental Meditation technique is easy to learn and provides a lifetime of benefits. The Transcendental Meditation technique is taught through a seven-step course of instruction by a trained TM teacher. The course is followed by weekly, and then monthly, checking sessions (averaging 30-45 minutes) to ensure correct practice of the technique. The course also includes an optional, lifetime follow-up of checking and knowledge to ensure maximum benefit.
The first step is to come to a free introductory talk about Transcendental Meditation. This takes about an hour, and gives you a full overview of the technique, its benefits and how it is learned. You can also discuss privately with the teacher any personal considerations. There is no commitment to learn.
After the Course
Once you have completed the TM course, you have the intellectual and experiential knowledge to meditate. Next comes a series of important weekly and monthly personal checking sessions to ensure that you are meditating properly and gaining the benefits. These classes will be scheduled at your convenience over your first several months of practice.
Enrich your understanding and experience and ensure that you are gaining maximum from your practice. These are available to all TM course participants at no cost at any TM Center in Canada:
Conveniently schedule appointments with your TM teacher to verify that your meditation practice is optimal and have any questions answered.
Personal one-on-one "tune-ups" of your TM practice, TM refresher courses.
Exclusive access to resources that provide deeper knowledge to enhance the experience gained from your TM practice.
Subscriptions to an online TM magazine
Course Fee
The course fee covers the full six-month programme of learning the technique and becoming thoroughly self-sufficient in the practice, with as much personal attention as required.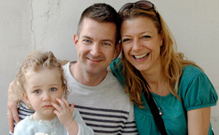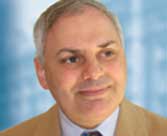 Gary P Kaplan, associate professor of neurology at New York University School of Medicine
"If you have a technique that you practise 20 minutes twice a day, a technique that allows you to be dynamic in your activity and yet not to accumulate the stress that wreaks havoc on your health, then you have a key to better health."