Kyrgyzstan Centre
Contact Details
Telephone: +996 (772) 67 07 45
Email
Centre Chairperson: Bakytbek Supuev

Address: Public Foundation "International Institute for Human Development"
Kyrgyzstan, 720049, Bishkek, 7 micro district, №34
Local Teacher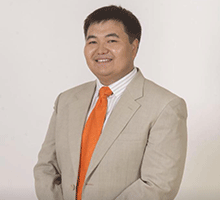 Bakytbek Supuev
Bakytbek Supuev is an active and dedicated Certified Teacher of Transcendental Meditation, in his professional career he was a lawyer, who went on to complete a second degree in Business Management.
For Those Already Practicing Transcendental Meditation
MEDITATORS' MEETINGS: Are held regularly - please contact us for full schedule. PERSONAL CHECKING: To refresh your practice and receive more guidance on your TM technique, these one-to-one 30 minute sessions are available by appointment.
REFRESHER COURSES: If you would like to refresh your practice and understanding of Transcendental Meditation, why not sit in again on a course of instruction? Phone or email for details.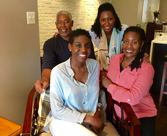 Family members: Chloe Ball, Kelsey Ball, Anthony Ball and Cheryl Peek-Ball
"We decided to take TM training because we recognized in ourselves a tendency to worry and fret, to be overly active and yet not accomplish as much as we could due to lack of focus. We were a busy, busy family and have remained so. We really needed TM! We also wanted our teen-aged daughters to have the advantage of this powerful tool for mind control and self-management. They immediately found it useful to them in managing school and friendship stresses. We have found it an invaluable tool for stress reduction and managing the anxieties and pressures of modern life. We all still mediate twice daily and really feel grateful to have developed a practice we can rely on every day, and especially during those periods of tests and difficulties that life brings."